MDC is  the original WASH chapter with members or other interested people in the greater Washington area, including Montgomery and Prince George's counties in Maryland.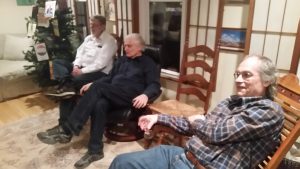 Chapter Coordinator:    Gary Berg-Cross
Our members cover the spectrum labeled  freethinkers, skeptics, secular humanists, non-theists, atheists, agnostics and the recent Nones or "not sure".
Like other WASH chapters we  participate in a range of activities with other groups of like interests.
Meeting are  also announced on our Meetup page.  We hope 
To have our next meeting in-person on a Saturday in July.
Our Latest Meeting was Virtual on Oct. 19th 2021
The Many Faces and Un-Reasons for Denialism and Science Denial
June, 14th, 2021 to discuss: Plans for in person meetings and "Difficult Discussions."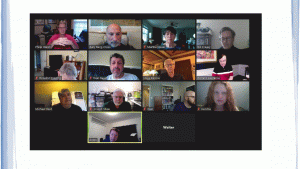 Free thinkers are familiar with these situations and many have approaches to them, but now a constellation of overlapping and interacting national & international problems divide people and make conversations difficult.
Does the free thinker experience offer some best practices to address the conversational atmosphere?
We will have a discussion about discussions following a short introduction to the topic.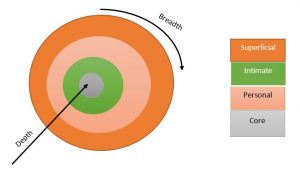 Previous to that we had a Spring  Meeting March 29th, 2021  to discuss:
Humanist-oriented community service
A summary report, including planned actions and areas of interest can be read at https://docs.google.com/document/d/1k6Y74PA7Dq6TZkv0eMDRbQ3ZiQzpqPTUa9chbsT-Qy8/edit?usp=sharing
For general information about the MDC chapter, contact Gary Berg-Cross via email (gary@wash.org) or via phone (240-426-0770).
Please remember that WASH is a volunteer organization. Contributions of your time and money are the core of WASH's ability to serve you, our membership. If you're not already a member, please consider joining for $35, or at least becoming a friend of WASH for $10. If you have the means to provide financial support for WASH beyond the membership dues, your contributions help WASH engage in projects such as the following:
Printing of the Ingersoll Walk booklet (estimated cost: $300)

Upgrades for the next Ingersoll Oratory Contest to include rental of a tent, an improved PA system, and upgraded prizes for contestants (estimated cost: $2,000).

A project to make WASH generated videos available on YouTube (estimated cost: $500)

Support for student groups (estimated cost: $500)

Support for a fee-based speaker, such as professional interpreters of Jefferson (Steve Edenbo) or Madison, book authors, or others at a WASH event (estimated cost: $3,000)

Advertising campaigns such as billboards (estimated cost: $5,000)
Thank you!