MDC is  the original WASH chapter with members or other interested people in the greater Washington area, including Montgomery and Prince George's counties in Maryland.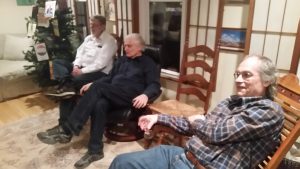 Chapter Coordinator:    Gary Berg-Cross
Our members cover the spectrum labeled  freethinkers, skeptics, secular humanists, non-theists, atheists, agnostics and the recent Nones or "not sure".
Like other WASH chapters we  participate in a range of activities with other groups of like interests.
Meeting are  also announced on our Meetup page.  We hope 
Topic:  Mental Immunity by Andy Norman
A practical guide to spotting and removing bad ideas, a stirring call to transcend our petty tribalisms, and a serious bid to bring humanity to its senses.
Some influential assumptions are suppressing our "immune response" to dangerous ideas. They prevent us from normalizing critical thinking and leave us vulnerable to mind-parasites.
Andy Norman is director of the Humanism Initiative at Carnegie Mellon University, founder of the Cognitive Immunology Research Collaborative
Our May 31 , 2022 Zoom meeting discussed:
According to the Urban Dictionary an identitarian is:
"A person or ideology that espouses that group identity is the MOST important thing about a person, AND that justice and power must be viewed primarily on the basis of group identity rather than individual merit."
As a recent editorial by Robyn Blumner in Free Inquiry -Identitarianism Is Incompatible with Humanism.
What might be the problems for the Humanist Project (in a confusing moment in history)?
Briefing Slides are available here.
Bill Creasy, longtime WASH officer, recently wrote a book compiling articles from WASHline, the WASH blog, and new material. The book is now available on Amazon, paper version only.
The book concerns group selection, the evolution of groups, which can explain the idea of cultural progress. Several topics of interest from the book will be summarized in the talk. The question for the audience will be whether an understanding of group selection is important for humanism? (Here is the link for the book: https://www.amazon.com/dp/B09NRX5Z2P/ )
Another recent one was a Virtual one on Oct. 19th 2021:
June, 14th, 2021 we discussed: Plans for in person meetings and "Difficult Discussions."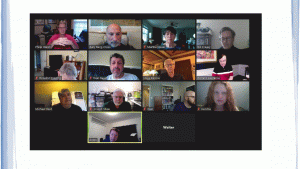 Free thinkers are familiar with these situations and many have approaches to them, but now a constellation of overlapping and interacting national & international problems divide people and make conversations difficult.
Does the free thinker experience offer some best practices to address the conversational atmosphere?
We will have a discussion about discussions following a short introduction to the topic.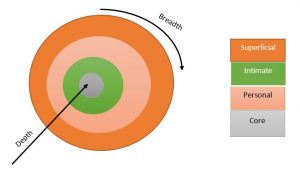 Previous to that we had a Spring  Meeting March 29th, 2021  to discuss:
Humanist-oriented community service
A summary report, including planned actions and areas of interest can be read at https://docs.google.com/document/d/1k6Y74PA7Dq6TZkv0eMDRbQ3ZiQzpqPTUa9chbsT-Qy8/edit?usp=sharing
For general information about the MDC chapter, contact Gary Berg-Cross via email (gary@wash.org) or via phone (240-426-0770).
Please remember that WASH is a volunteer organization. Contributions of your time and money are the core of WASH's ability to serve you, our membership. If you're not already a member, please consider joining for $35, or at least becoming a friend of WASH for $10. If you have the means to provide financial support for WASH beyond the membership dues, your contributions help WASH engage in projects such as the following:
Printing of the Ingersoll Walk booklet (estimated cost: $300)

Upgrades for the next Ingersoll Oratory Contest to include rental of a tent, an improved PA system, and upgraded prizes for contestants (estimated cost: $2,000).

A project to make WASH generated videos available on YouTube (estimated cost: $500)

Support for student groups (estimated cost: $500)

Support for a fee-based speaker, such as professional interpreters of Jefferson (Steve Edenbo) or Madison, book authors, or others at a WASH event (estimated cost: $3,000)

Advertising campaigns such as billboards (estimated cost: $5,000)
Thank you!